Commercial Japanese Knotweed Removal
Our commercial knotweed removal techniques are fully compliant with legislation, are cost-effective, and are tailored to your site's requirements.
We help commercial clients like you to develop on land that is known to be affected by Japanese Knotweed, operating quickly and efficiently in order to secure your site against further knotweed growth and begin the process of elimination.
After more than 10 years of successfully removing Japanese knotweed, Zirkon was created as part of the evolution and commercial expansion of TP Knotweed Solutions to provide a service tailored to commercial properties and development sites. We understand the time constraints associated with commercial projects, and so our team aims to work seamlessly within your schedule to ensure there are no delays to your project timeline.
Our commercial Japanese Knotweed removal specialists have been successfully removing all traces of Japanese Knotweed for several years, covering a multitude of locations throughout the UK. We serve a wide range of industries and have been trusted by construction companies, retail outlets, industrial units, local authorities, property managers, and more throughout the years.
Looking to remove Japanese Knotweed from your site?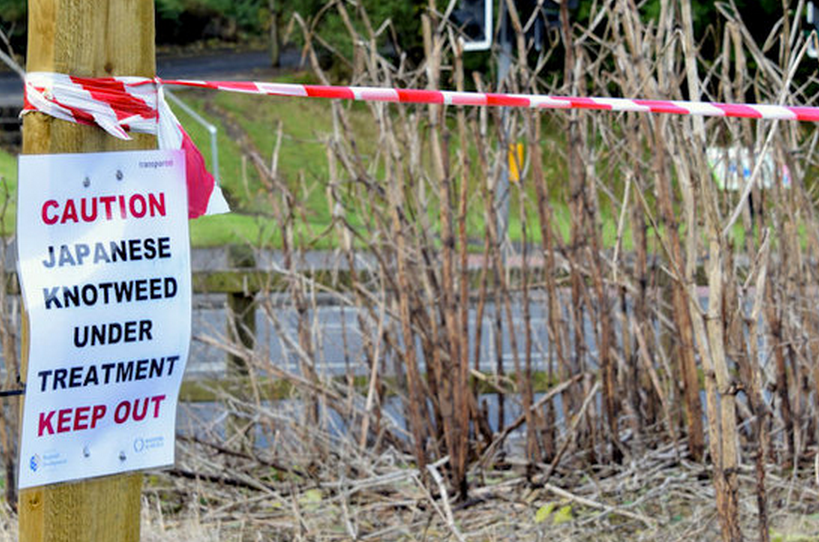 If Japanese Knotweed has been identified on a site, any development investors, mortgage lenders and stakeholders need to be informed. Most lenders will require a guarantee to be put in place in case the knotweed returns.
Once Japanese Knotweed has been identified, the Japanese knotweed will need to be removed completely by a professional before any work can begin or continue. It is important that developers use expert Japanese Knotweed contractors who will provide a quick and efficient method of removing Japanese knotweed, to ensure the development project timeline doesn't get delayed.
To avoid taking action against invasive species like Japanese Knotweed on land you're developing can prove costly in the long run, as it could cause serious damage to your property, and result in legal action if it spreads to neighbouring properties. By using a commercial Knotweed removal specialist with extensive knowledge of effective knotweed removal plans, you can control your site's problem.
Our commercial knotweed removal techniques are fully compliant with legislation, are cost-effective, and are tailored to your site's requirements. With a proven track record and use of the latest technology, we provide the highest level of service, ensuring projects are completed within budget and your desired timescales.
Commercial Knotweed Removal Methods
It's essential to choose Japanese Knotweed removal contractors who will identify the right commercial Japanese Knotweed removal method for your site, to have the best chance of success, and guarantee the Knotweed is permanently removed and does not return.
Having the correct method identified the first time will save unnecessary efforts, costs, and delays to project timelines. Below are the commercial knotweed removal methods Zirkon offers:
Trusted By Clients Throughout The UK
Request a Commercial Japanese Knotweed Site Inspection
Looking for expert assistance in removing Japanese Knotweed from your site? 
Our team is on hand to provide specialist advice and an effective solution to deliver your project to the highest standards – on time, safely, within budget and with care for our environment and communities.