The brief
Time critical project – The landowner was in the process of selling the site and due to exchange imminently.
Proposed £70 million HQ for major supermarket chain
A 6,300m3 soil stockpile containing Japanese Knotweed had been identified and required excavation and off site removal/ disposal.
Japanese Knotweed was also identified growing along the North West boundary of site.
There was a large amount of fly-tipped waste and waste concrete.
After liaising with the client and careful consideration of site constraints, time available and budgets, it was decided that complete excavation and licensed disposal of the Japanese Knotweed waste was the most appropriate remediation strategy.
The client wanted the site remediated and guaranteed, ready for the new site owners.
With significant vehicle movements required in and out of the site over a 2 week period, careful traffic management was required on the A240 Kingston Road.
Following the main excavation works a monitoring programme was carried out and a 10 Year Insurance Backed Guarantee issued. The developer was able to commence construction immediately with no restrictions.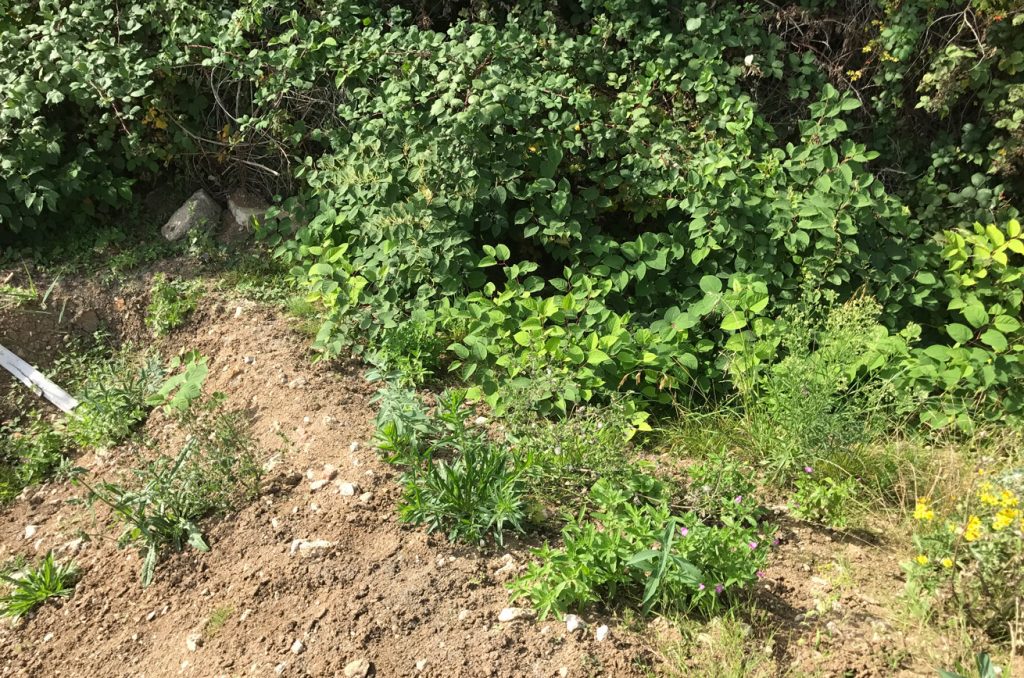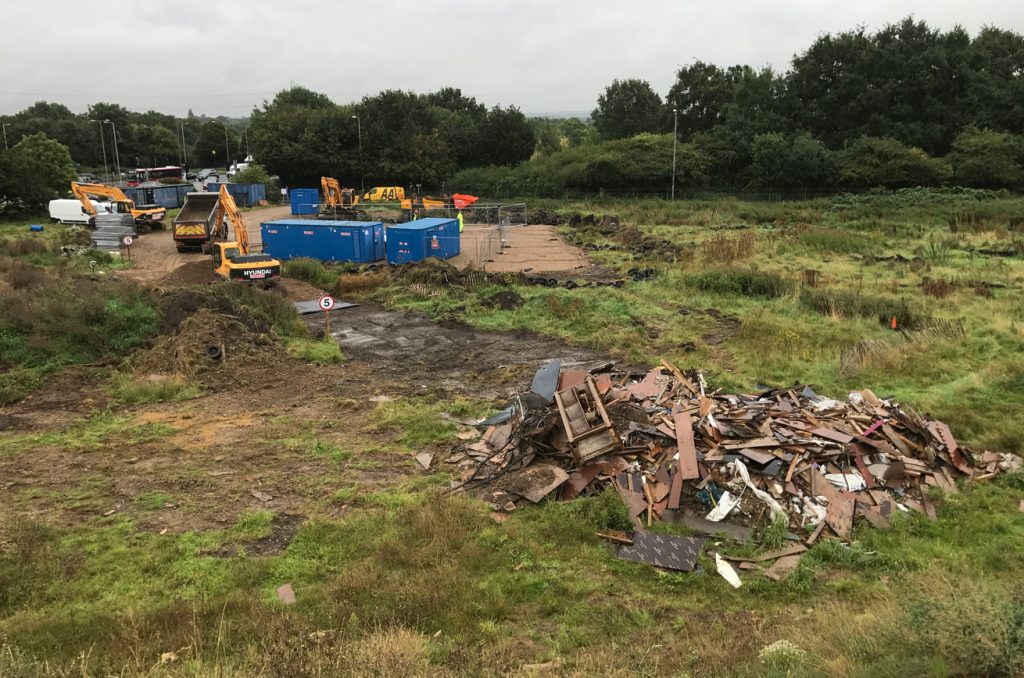 What we did
Principal contractor for works
Full site set up including compound & offices, haul road creation and ongoing traffic management
Excavation and off site removal of a 6,300m3 soil stockpile containing Japanese Knotweed within the 2 week deadline.
Japanese Knotweed was also identified growing along the North West boundary of site. This was excavated and disposed of at a licensed landfill.
Crushing of waste concrete and recycling
Fly-tipped waste removal
Site clearance and preparation
Road sweeper services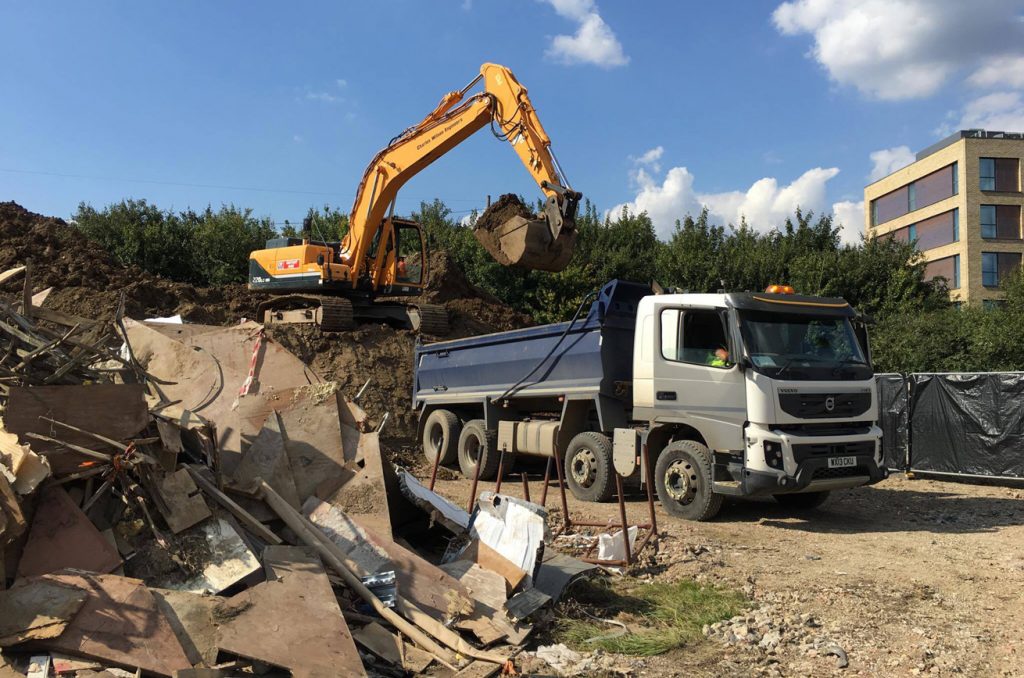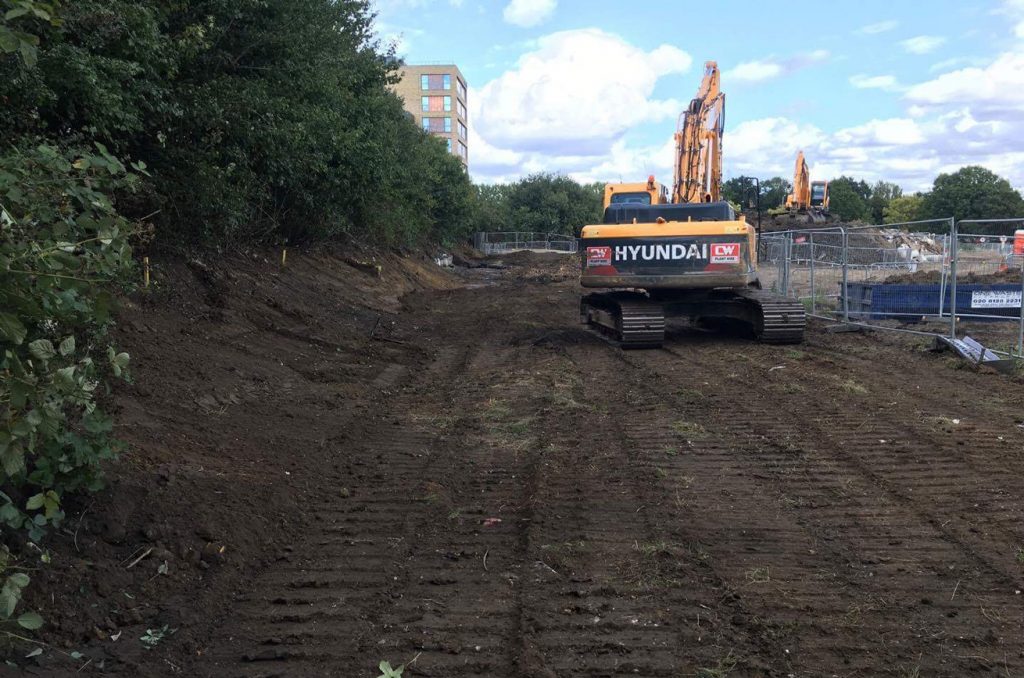 The outcome
Works were completed within the 2 week timescale and on budget
Land sale completed with no issues
Monitoring Programme & 10 Year Insurance Backed Guarantee issued for the site