Founded in 2019, Zirkon has been created as part of the evolution and commercial expansion of TP Knotweed Solutions, in response to requests from our clients for services beyond Japanese knotweed and invasive species removal.
Zirkon is a land services and remediation company aimed at commercial clients throughout the UK with services ranging from ecology, arboriculture, habitat management and site clearance through to earthworks, haulage and wider contaminated land remediation works.
Your Trusted Expert Supplier
From ecology to remediation, you can rely on Zirkon to help with the seamless delivery of your project from start to finish.
Commitment & Reliability
With a proven track record, we provide the highest level of service, ensuring projects are completed within budget and timescales.
Innovation & Quality
By adopting the latest technology we provide a pragmatic and innovative approach to environmental and contaminated land issues.
Our History
Where did it all begin? The timeline below shows the journey to date and how we got to the stage of launching Zirkon.
TP Knotweed Solutions was founded
Tom Payne saw the opportunity to create a specialist company that could remediate land affected by Japanese Knotweed and other invasive plants.
Incorporation & New Offices
2011 proved there was strong market demand for our services. In January 2012, TP Knotweed Solutions Ltd was incorporated. Oliver Zito joined the company and our first offices opened in Aylesbury, Buckinghamshire
Rapid Growth & Office Move
TP Knotweed Solutions began to scale up quickly, carrying out herbicide treatments and Japanese Knotweed excavations nationwide. Our services were being used by some major companies: Buckingham Group, TEP, Speller Metcalfe, Workman LLP, Wickes, Ringley Chartered Surveyors, Gleeds, Willmott Dixon. The HQ was relocated to Banbury, Oxfordshire.
Continued Growth, Systems & Marketing
Growth enabled investment in a leading CRM system alongside site and office staff. TPK reduced quotation delivery times by over 90% via systems and automation. Operations also saw vast improvements.
Larger Premises, Staff & Commercial Expansion
Another office move and 12 new staff members joined throughout 2015. We also saw a significant increase in commercial clients all requiring remediation throughout the UK.
Reputation & Repeat Clients
TPK beginning to build a trusted network of repeat clients within residential and commercial sectors.
Excavation & Remediation Contract Wins
During this year TPK secured a significant number of high value excavation and remediation contracts from our commercial clients. Clients also wanted other services providing to facilitate development works.
Setting the standard
TPK have rapidly become the market leader within the invasive plant remediation industry. Some top level stats include: Approximately 4,350 sites treated, 31,150 site visits, 78,400 tonnes of material excavated, 908,977 miles driven and 218,800m2 treated. Over the past few years we have been increasingly involved in pre-development works, ecological issues, tree works, site clearance, groundworks and remediation.
The launch of ZIRKON
As part of our natural progression, this year marks the introduction of Zirkon, our wider land services and remediation company.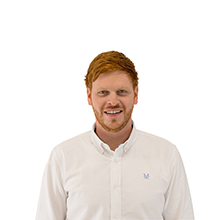 Tom Payne
Managing Director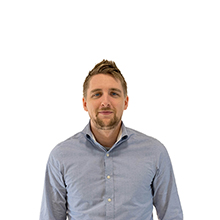 Oliver Zito
Commercial Director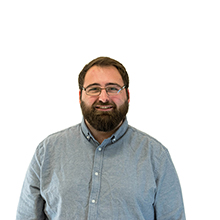 Richard Claridge
Head of Finance & HR