Decontamination, Disinfection & Deep Clean Services
Amongst many other environmental services, Zirkon offer commercial decontamination, disinfection & deep cleaning services throughout the UK, to protect your working environment.
Commercial Decontamination, Disinfection & Deep Cleaning
With the use of specialist cleaning and fogging equipment, professional disinfectants and trained staff, Zirkon are able to rapidly disinfect workplaces, office buildings, schools, shops, gyms, airplanes and many other commercial spaces. We regularly work within both the public and private sectors.
The accredited and trained Zirkon team provide the highest level of service, ensuring that works are completed as quickly and effectively as possible. Our aim is to minimise disruption to your business and ensure areas are left safe and clean for your staff and customers to use and enjoy again.
When dealing with viral outbreaks, it is essential that you are proactive and commence a thorough and regular cleaning regime to minimise the risk.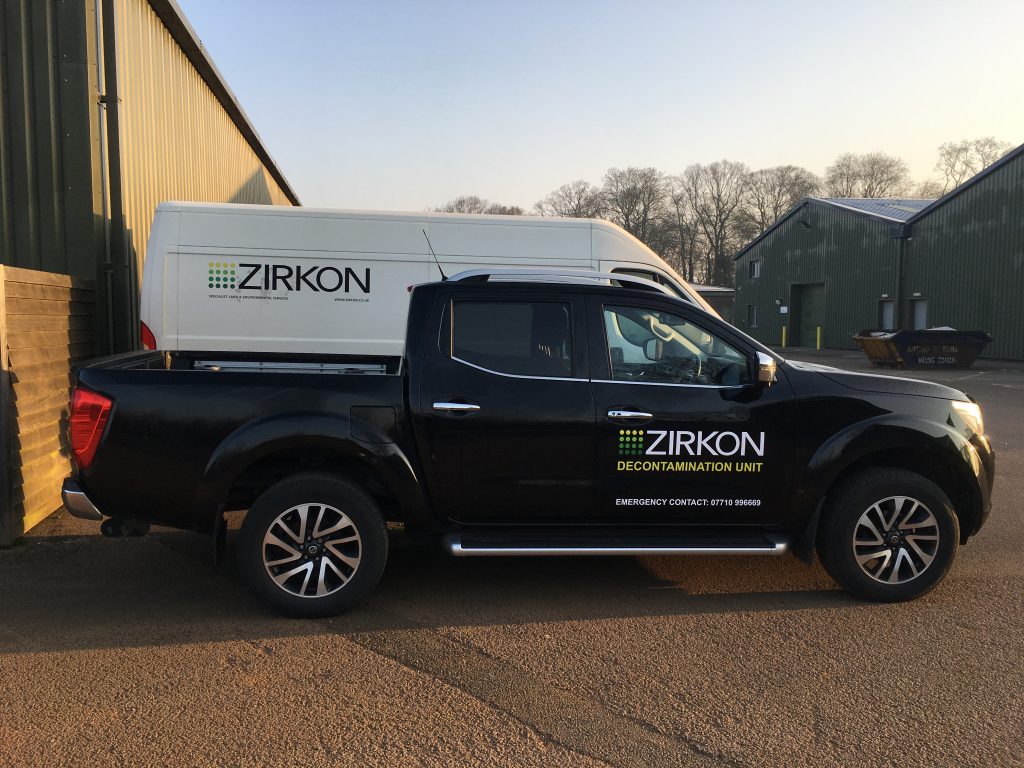 Zirkon offer the following services to our clients:
Regular preventative applications
One-off services 
Cleaning of 'High-touch' surfaces using medical-grade disinfectants
Complete building decontamination, deep clean & disinfection service
Out of hours cleaning available to minimise disruption
Emergency Call-Out Service (24 Hours)
Nationwide Service
Herbicide treatment offers a cost-effective, in-situ solution to an invasive plant infestation. Provided there are no plans to develop or disturb the ground within proximity to an area affected by invasive plants, a herbicide management plan would most likely be the recommended remedial strategy.
Our experienced surveyors will fully assess the scale of the problem and discuss our clients' requirements following a site inspection and meeting. Within 24 hours, our team will deliver a detailed written quotation.
The recent outbreak is for a family of viruses which are enveloped, meaning it has been proven that they are not particularly resistant to disinfectants. Once the lipid envelope is impaired, the integrity of the virus is compromised, thus neutralising its capacity to cause infection.
There are a number of disinfectants that are effective against the virus according to manufacturers. Zirkon offer a range of services to assist with the threat of viruses and are equipped to rapidly assist our clients and their businesses.
As a professional remediation company, we have access to the most effective and powerful products on the market, enabling us to tackle mould, bacteria, viruses, yeast and fungi in some of the most challenging environments.
The medical-grade disinfectants we use are strong, safe and highly effective. They have been successfully tested by the manufacturers and are even suitable for combatting the latest virus.
The Zirkon team use a variety of wipes, sprays & fogging techniques to disinfect areas and the selected method will depend on the individual situation.
The Zirkon team are highly qualified and accredited with company accreditations including SafeContractor, CHAS, SMAS, Constructionline, Environment Agency Registered Waste Carriers License and also ISO9001, 14001 & 45001 accreditation. The majority of staff members also hold CSCS Cards, SSSTS & SMSTS certification and all works follow a site-specific risk and method statement (RAMS).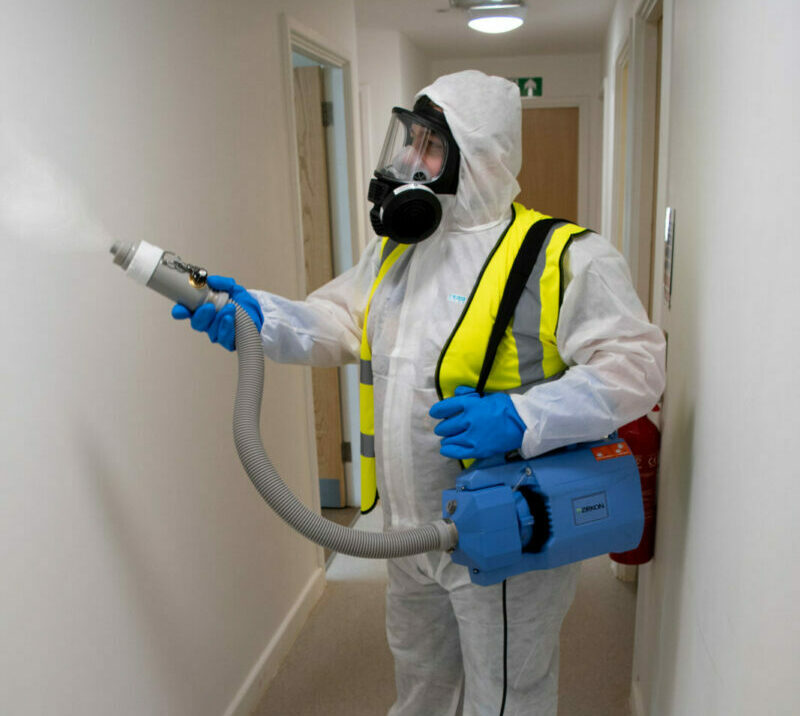 Do you require commercial deep cleaning, disinfection & decontamination services?
If you would like to know more about our deep clean & decontamination service, including prices and availability, please get in touch.